Health Insurance Provider
Customer
A leading national healthcare insurance provider
Challenges
The client was seeking to reduce overall its overall telecom expenses. It needed to consolidate resources and assets to prepare for an upcoming merger. New healthcare legislation and Sarbanes-Oxley compliance requirements presented risk mitigation and compliance management challenges that required improved visibility and executive reporting on Key Performance Indicators.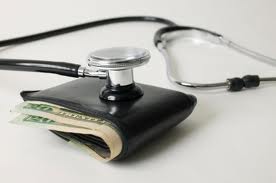 Solution
MTS performed a contract and asset audit to define and document the telecom environment, generate immediate savings that self funded the TEM initiative, and created a baseline from which to measure future ROI. AnchorPoint performed a Map-to-WinSM Business Analysis to document current TEM business processes and implement optimized TEM processes that included the required risk mitigation and compliance management gates. The MTS licensed TEM solution was implemented using the environment baseline and data from the audit, while following the process and ROI roadmap established by the Map-to-WinSM Business Analysis into the solution workflow.
Results
The MTS consulting services and TEM solution resulted in a hard cost savings of more than 30% of spend in the first year, and an additional 17% in the second year. The customer saw a staff savings of 33% from the process automation through the Map-to-WinSM Business Analysis and TEM deployment. Finally, reporting and cost control were also vastly improved with the AnchorPoint solution. By using the various Key Performance Indicators available through tools like AnchorPoint Business Analytics' dashboards, the organization set financial controls and gained visibility into expenses to comply with Sarbanes-Oxley without the need for extensive processes.
The overall success of the TEM project:
Process Optimization Savings: Process optimization enabled by MTS technology reduced staff resources spent on asset and invoice management.
Cost Savings: The first year savings of more than 30% of total annual spend, with year two savings of 17% of annual spend.
Business Risk Mitigation and legislation Compliance: The customer's objectives of documenting and consolidating their resources and environment, and optimizing their business processes to comply with recent legislation were met and managed using the AnchorPoint consulting services and TEM solution.
Lessons Learned
The success of this project was secured in its early stages by defining the existing TEM environment, establishing a self funding vehicle through the audit and contract negotiation services, and defining an implementation roadmap and streamlined business process through the Map-to-WinSM Business Analysis. This resulted in an accelerated TEM deployment and created a vehicle for the customer to easily manage and report their TEM savings and overall project ROI to their executive team.
Learn more about MTS solutions by visiting our website.

 

www.mtsint.com
This case study is provided by the ETMA member company, MTS who are solely responsible for the content.