[et_pb_section fb_built="1″ _builder_version="3.22″ hover_enabled="0″ global_colors_info="{}" theme_builder_area="post_content" sticky_enabled="0″][et_pb_row _builder_version="3.25″ background_size="initial" background_position="top_left" background_repeat="repeat" hover_enabled="0″ global_colors_info="{}" theme_builder_area="post_content" custom_margin="-39px|25px||auto||" width="100%" sticky_enabled="0″][et_pb_column type="4_4″ _builder_version="3.25″ custom_padding="|||" hover_enabled="0″ global_colors_info="{}" custom_padding__hover="|||" theme_builder_area="post_content" sticky_enabled="0″][et_pb_text _builder_version="4.14.8″ background_size="initial" background_position="top_left" background_repeat="repeat" hover_enabled="0″ global_colors_info="{}" theme_builder_area="post_content" sticky_enabled="0″ width="100%"]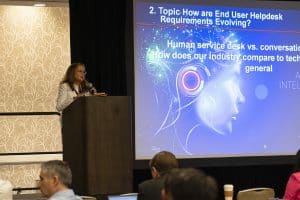 ETMA April 18-21 2023 Conference
The Spring 2023 ETMA conference in Key West was a big success. There were opportunities to network, discuss industry trends, challenges, new revenue sources, and other items.
On average, attendees developed 2.8 new business partnerships with firms they were not doing business with, at the ETMA conference.
Here's What Attendee Have to Say
"We just joined ETMA and now find that it is the single most important organization for us connecting technology providers and leadership for the practice."
"We would have had to spend a great deal of time, effort, and money to travel and meet with all the people that gathered at the conference to share ideas and form transformational partnerships."
"As EVP of product strategy, there is no better place to vet your build, partner, or acquire innovative new strategies than ETMA conferences."
"The ETMA conference delivered value as place to learn, and develop valuable partnerships and new revenue opportunities. We now plan to join."
"ETMA by far provides the most interactive, easy to connect conference with potential new partners that we attend each year."
"ETMA is an effective forum for diverse companies that manage technology assets, expenses and IT services for enterprises of all sizes. Members share how enterprise's needs will evolve in the future, industry best practices and validate and how they can transform their business' to thrive in this evolution."
"This year's ETMA Conference was another testament to the value of the ETMA organization in fostering growth, collaboration and partnerships within the Technology Inventory & Expense Management industry. As a not-for-profit organization ETMA brings organizations together to learn about new technologies and services to enhance the industry."
"Attending ETMA conferences is a great opportunity to share best practices and better understand the TEM and ITFM industry."
"The conference was comprised of influential company executives and business owners, who were extremely welcoming We developed very encouraging connections and opportunities to help each other moving forward."
"We attended as guests and now plan to make our relationship
official."
At its conferences, ETMA helps its members grow through its ecosystem and network of business partners, sales channel expansion, and alliance partnerships. ETMA is an independent non-profit association established by Solutions Providers for Solutions Providers creating a network of ecosystem partners for sales channel expansion, and alliance partnerships. All actions are designed to serve member companies, not to profit from them.
Past Attendee Comments
[/et_pb_text][/et_pb_column][/et_pb_row][/et_pb_section]