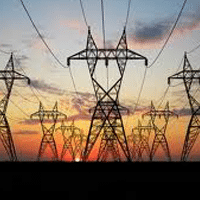 Customer
The client is a $7 billion energy utility operating in the United States.
Challenges
The majority of the client's wireline and wireless contracts were scheduled to expire in the same timeframe, presenting the client with the perfect opportunity to conduct a large-scale benchmark and RFQ project.
Solution
Valicom assigned a dedicated Telecom Audit team, led by a Project Manager, to gather and organize the client's current inventory.  This focused effort resulted in a complete picture of the client's POTS lines, circuits, wireless devices, wireless plans and more.
Using updated inventory, along with the existing contracts and vendor agreements, Valicom was able to perform a detailed cost analysis powered by its extensive storehouse of industry benchmarking data, maintained through a constant review of the telecommunications market.
Valicom worked with the client's in-house procurement team to create specific goals and objectives for each of the services that were being pursued as part of the RFQ.  Driven by the benchmarking analysis, Valicom then created and managed the RFQ process, including response compilation and recommendations.
Following several vendor negotiations mediated by the Valicom team, contracts with the chosen vendors were signed.  Valicom provided a complete post-negotiation audit to ensure that new rates and SLAs had been properly implemented.
Results
Valicom delivered savings of $1,560,000 by consolidating buying power through a formal bidding process to manage both mobile and wireline service purchases.
For more information:
Valicom optimizes return on investment for its clients, which it delivered to this client through telecom inventory tracking, contract negotiation and identification of savings opportunities. Valicom's strong expertise and project management capabilities allowed them to focus on their top priority – providing electricity and natural gas to over 3.5 million customers.
This case study is provided by the ETMA member company, Valicom who are solely responsible for the content.